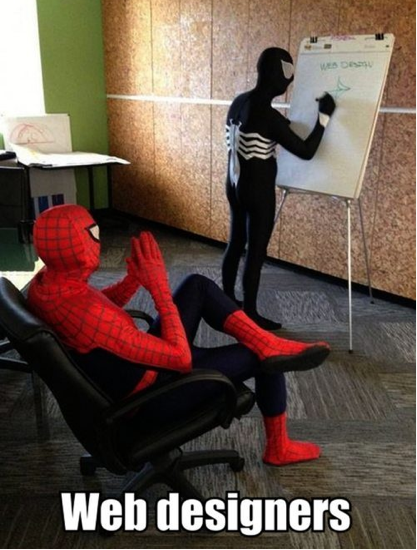 I love my new website.
I mean, I LOVE it. I lurve it, heart it, super-heart it, & may be a little obsessed with it & all its sparkle-iciousness.
And honestly, it simply wouldn't exist without my amazing website-designer-slash-developer-slash-colleague-slash-friend, Karen Barry.
I love Karen, love her work & love working with her. And believe me, coming from a content writer who has worked with a couple dozen different website designers over the years, that is a rare trifecta.
So here's what it is about Karen that made me want her to do my website, makes me want to work with her to do other peoples' websites, & makes me refer her as frequently as possible to people who may be searching for someone to do their website.
1. She gets where you're coming from & takes you further. A wonderful web designer is first & foremost an excellent inquisitor & listener. She hunts & gathers information about your business, preferences & vision throughout the site-building process, & turns it into a website that makes you feel heard. She also offers expert guidance, thoughtful recommendations & creative ideas that turn your concept up a notch, to a whole new level [up to eleven!].
2. She knows it all [but isn't a know-it-all]. A website design master knows the best web-hosting providers, the best website-template collections, which templates will work best for what you want your site to be, do & look like, how to customize templates when you want them to be or do or look like something a little different, how to auto-connect the website with your email & social media marketing, how to sprinkle it all with SEO mojo, &, of course, how to make it all pretty. Oh – & can explain it all to you so you actually understand it.
3. She's a crackerjack project manager. A great website creator is organized & detail-oriented. She ends every interaction with a clear outline of next steps & respective responsibilities. She is assertive & responsive in order to keep the behemoth moving forward, regardless of stumbling blocks, slowdowns or setbacks [all of which are inevitable, incidentally]. She is an affable taskmaster toward an end-game website that is consistent, creates connections & ensures conversions.
4. She can set it up & let it go. A terrific web architect will not only put a delightful site together for you, but also do it in such a way that she can teach you how to maintain it your own self. Let's face it – launching a well-done website is no cheap feat, so you don't want to have to keep forking over the big bucks evermore for every itty bitty alteration or addition you want to make. The best web designers I've worked with build the bulk of their sites in WordPress [as this one is], so almost all maintenance is diy-friendly.
5. She understands the importance of rock-solid content. Yeah, you knew it was coming. A fabu web guru will urge you to spring for professional content to complement her professional site design. Because, again, a striking architecture without a strong foundation simply won't stand – it ultimately won't deliver the way either of you desire. And neither you nor your designer want your terrific efforts to launch a WOW website to go to waste. Get a pro to write it right!
Yes, it's a loaded list, but check off all five & you've got yourself a website-designing superhero, just like mine [radioactive blood, whole-head mask & unitard optional].