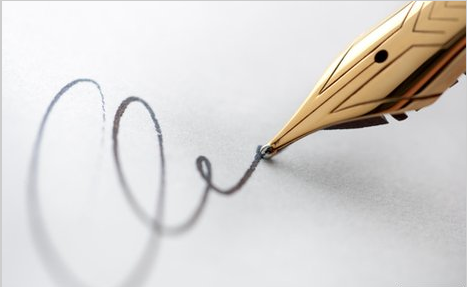 As a writer-girl, I'm all about the words [contrary to the impression you might have gotten from my recent blog-posting dearth – ahem]. As A.D. Williams once said, and I believe, "Words have special powers," so it's not unusual [cue Tom Jones] for me to give gifts that are word-oriented – books, journals, personalized items, etc.
But the real beauty of a word-gift is the more personal it is, the greater impact it makes. And the most impactful word-gifts are the ones you make yourself.
DIY word-gifts are simple:
1. Write down something meaningful.
2. Give it to someone you care about.
OK, I hear you. Easy for a professional writer, sure. But writing something meaningful is hard.
It can be. But it doesn't have to be. Let me get you going with some ideas intended to spark the writerly fire within you:
1. Write a letter. A letter of gratitude, a letter of forgiveness, a letter of encouragement, a letter of admiration. Say what has been left unsaid. Say what you've said a thousand times, but this time, put it in writing. Use nice paper, dark ink and your own handwriting. The letter you pen in an hour may be treasured for a lifetime. Truly.
2. Give wall-worthy words. Frame it: a favorite quotation, poem or lyrics; a wedding invitation, tender love letter or child's wish list; an important telegram, news item or other memento. If it's worth keeping, then it's worth framing – and with Michaels' almost-perpetual framing specials, it can't fail.
3. Give words in a jar. Slips of paper – a dozen, 52, 365. One thought per slip – things to be thankful for, wishes for a new home/couple/baby, qualities you love about her/him. Fold 'em up and stuff 'em into a pretty, cute or clever container – jar, bowl, fortune-cookie-shaped coin purse. Done!
4. Go back & forth. Begin an exchange journal with a far-off friend, an ailing aunt or your teenage daughter. Make sure you let the other person know it's a no-stress, no-rules, no-deadlines gift, meant simply to help keep you closer. You can provide them with a question to answer or a prompt to respond to, to help alleviate any perceived pressure.
5. Whip up a word cloud. Go to Wordle or Tagxedo to enter a list of words [inside jokes, your wedding vows, places you've traveled to together] and shape them into a wonderful word cloud, also suitable for framing.
6. Create a collection. Write down three favorite somethings – holiday memories, words of wisdom, lightbulb jokes – and put them into a binder with an attractive cover page and dedication. Add to it annually. Or how about your top 25 Christmas stories and poems for folks with young children, so they can read one each December evening leading up to the big day?
7. Give The Gift of a Letter. OK, this is an actual book by elegance expert Alexandra Stoddard. But it's among my favorite writer-girl books, and it's about a kind of writing everyone can do. Full of anecdotes and prompts, it's a pretty and practical guide, and with your own handwritten note added, it's a grand gift.
8. Create a quote calendar. I've been making my own calendar of inspirational quotations for several years for my dearest friends [and myself, of course]. I created it in Word, and I just follow the same template each year, adjusting the dates and refreshing the quotes, then I print it out on white cardstock, trim the pages and bind them with a colorful clip at the top.
If you're not interested in DIY-ing a quote calendar, then I'm happy to offer a PDF of my 2014 edition for you to trim, bind and give – just send me a request!

Whatever word-gift you choose, the most important thing about writing it is to make it your own. Use your own voice and your own handwriting. The purpose of a word-gift is, after all, to create a personal connection with the person you're writing it for. So don't try to write something perfect – just write something perfectly you.