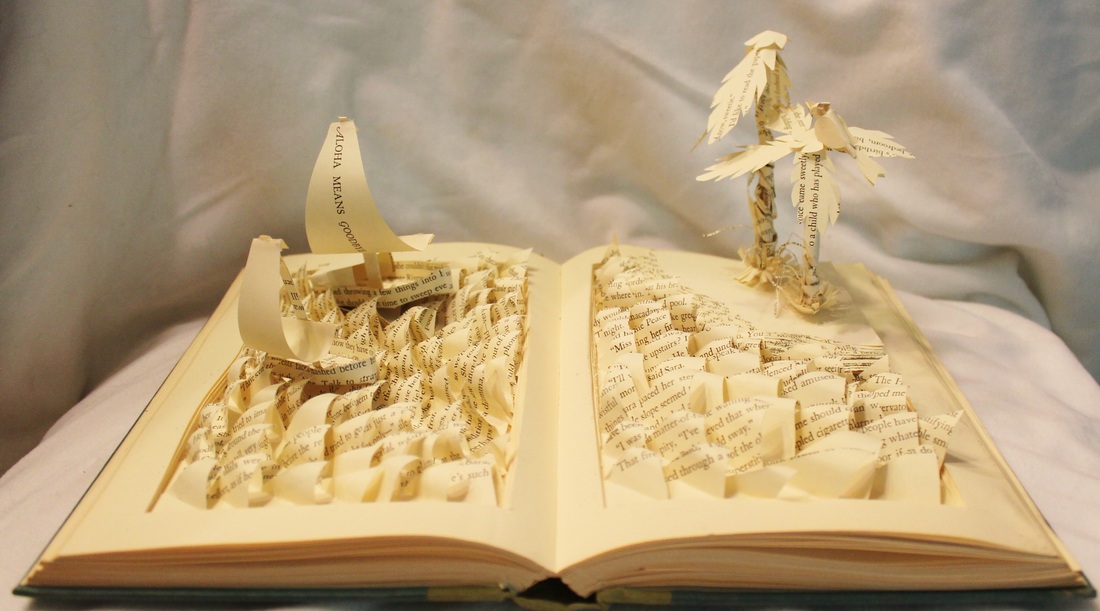 Jodi Harvey-Brown is a spectacular sculptress, and stories are her medium.
"I have always loved art and I have always loved to read. It made sense to me that these two mediums should come together; the books we love to read should be made to come to life. My book sculptures are my way of making stories come alive."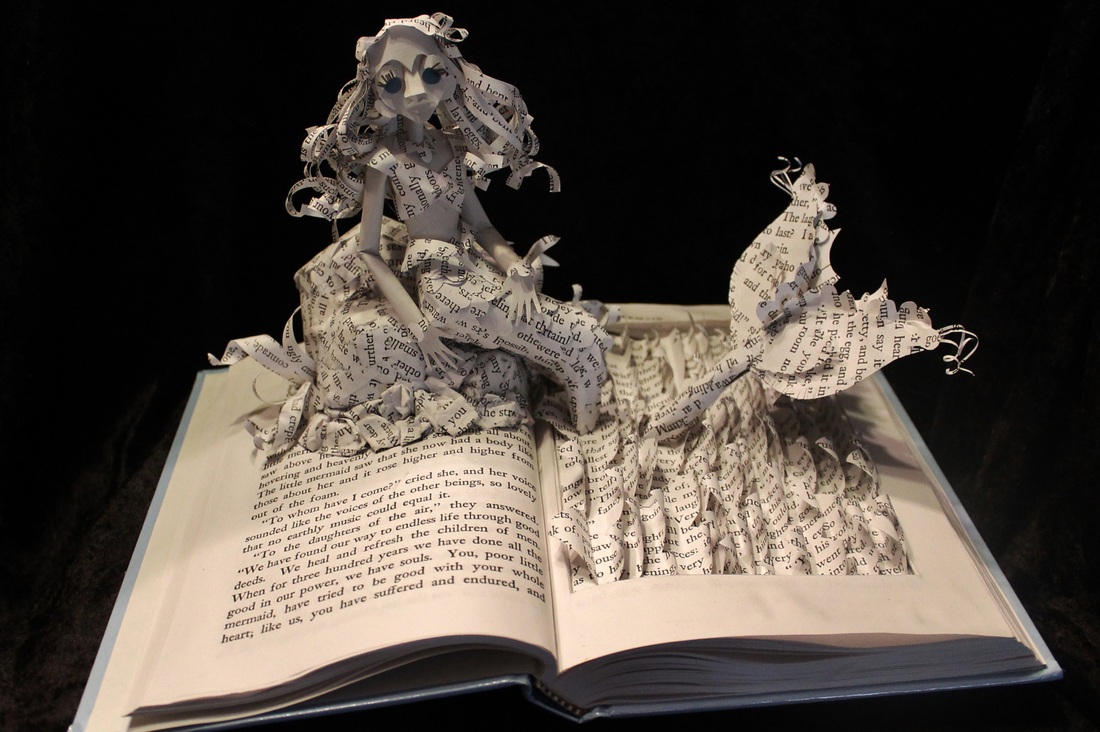 Yes, they're for sale and yes, she accepts commissions. See more sensational sculptures crafted using more amazing stories at Jodi's website, her etsy shop, or her Facebook page.