My Story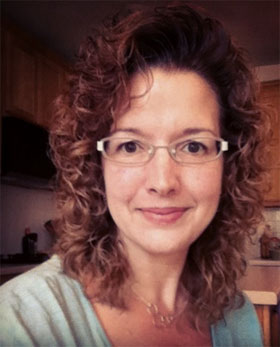 So, what's my story?
Easy
.
I tell stories.
Stories are like mamas – everyone has one. And I've got a jillion of 'em. Story is how we create connection, whether personal or professional. Your story is what makes you engaging, relatable, likeable and unique.
I have told stories for as long as I can remember. From making my family laugh over the dinner table with my account of my day's adventures, to making a statewide audience think with my report of elected officials' misadventures, storytelling is what I do and what I love to do.
I listen. I learn. And I tell your story in a way that creates the right connections for you.
So, what's your story? This inquiring writer wants to know ….
My Specialties
Ease
I'm easy [no, not like that … ] – easygoing, easy to work with and oh, so easy to love.
Versatility
I've got no niche, and I like it that way. I fancy myself a "renaissance writer" – my area of expertise is whatever I'm working on right now. I've found it keeps me interested in the work, which in turn keeps the work interesting.
Getting it
People say this about me and my work: I get it. Their business, industry, mission, vision, vibe – I get it, and I create stuff so other people get it, too. And, regardless of complexity [energy deregulation or Episcopalian theology, anyone?], I write about it so that your Nonnie can understand it.
Symphony
People don't say this about me and my work, at least not using that word. Symphony, according to right-brain advocate Daniel Pink, is the ability to combine disparate things into something new. It's apparently a rare talent and definitely one of mine. I connect dissimilar dots to create a bigger, better picture.
Reporter-y roots
My journalistic beginnings helped me become an excellent story-sniffer, resourceful information-gatherer and grammatical taskmistress [ask me about compound-modifier hyphenation, I dare you]. I've got a well-developed ear for language and eye for detail.
Other Me Morsels …
I was once serenaded by a U.S. Senator in a parking lot in Tallahassee, Florida. He sang "Slow Boat to China," complete with a Jazz-Hands Big Finish. Yes, he was sober, and not half-bad, really.  I'm wed to a full-time Administrative Law Judge for the Texas State Office of Administrative Hearings [feeling sleepy yet?]. He's also been the lead singer/main songwriter for a satirical acoustic band, the
Austin Lounge Lizards
, since helping found it in 1980. Yes, I was a groupie of sorts; now I'm a co-lyricist, with pittance-y royalties and everything.  I heart Hawai'i. That is all.  I'm a petsitter on the side – an extension of a neighborhood service I helped my teenage daughter establish. Once I was witness to all the purring, wagging happiness she provided with her visits – not to mention all the cha-ching she was pocketing – I wanted in on the furry, four-legged action.
Click here for more about Creature Comforts Pet Care – Austin
.  I believe in the power of Yes, Yay and Thank You, and try to say each of them daily.
My Résumé